High Purity Nitrogen Generators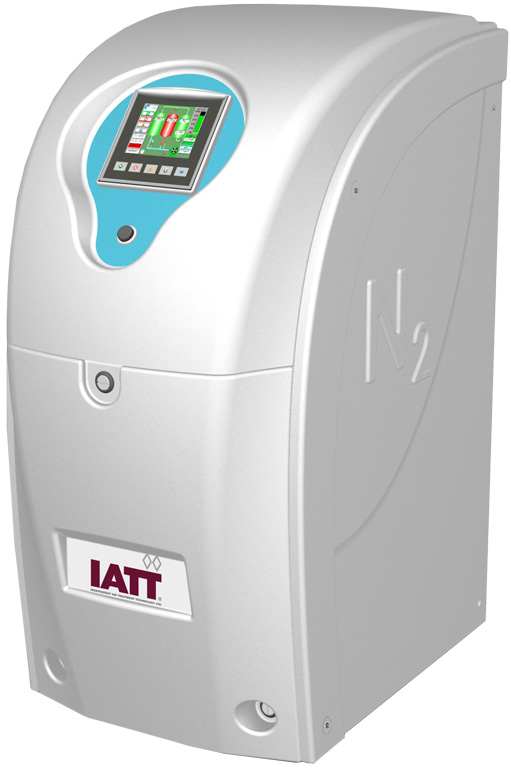 Including Zero N2 and Combined N2/Air
Applications: GC-Carrier Gas / GC-FID, NPD, ECD, AED / NMR / Dichroism Circular / ELSD / Corona / ICP / COT / Sample Evaporation / XRD
AiroGen® High Purity Nitrogen Generators from IATT produce a continuous flow of High Purity N2 using Pressure Swing Adsorption (PSA) technology. This technology uses a combination of molecular sieves to selectively eliminate O2 and other contaminants from the air supply.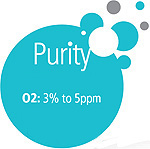 Features
On line purity monitoring capability with the O2 sensor.
Catalyst module capability: hydrocarbons level < 0.05 ppm.
Available with or without built-in-air compressor.
Quiet operation using a soundproofed compressor enclosure and anti-vibration features.
Auto start.
Audible and Alarm display with help menu.
Visual maintenance indication.
Outlet flow indicator.
Trend graph for QA reporting.
Energy saving Mode: Enables the compressor to switch off when nitrogen supply is not required.
Remote access to screen using Internet or GSM (Global Systems for Mobile communication).
Can be fitted with wheels for mobility.
{ Modular design enable stackable gas generator combinations to be used