Hydrogen Generators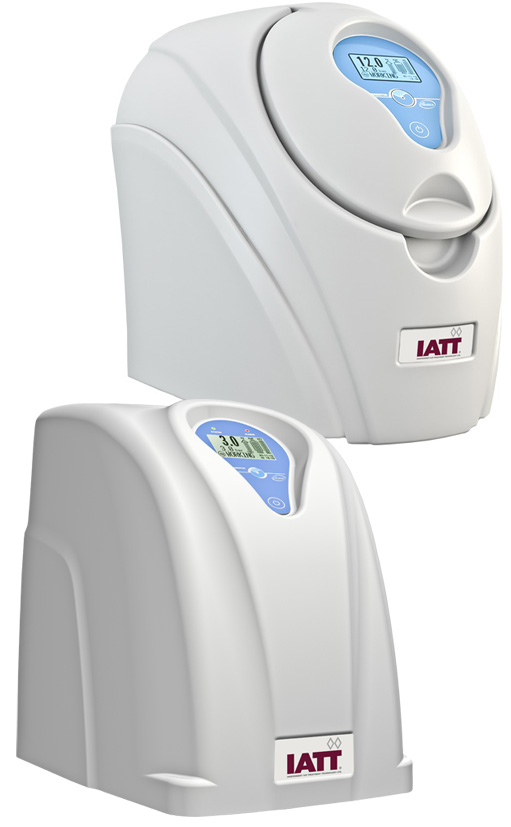 For GC Fuel Gas Applications
Applications: GC-FID / NPD / FPD / TCD / THA
This AiroGen® range of Hydrogen Generators from IATT use the latest Proton Exchange Membrane (PEM) technology to produce pure hydrogen from distilled or deionised water by hydrolysis. They are ideal for supplying hydrogen fuel gas to all known combustion detectors used routinely in GC and THA.
The Benefits of Using Hydrogen as Fuel Gas
Eliminates inconvenient and dangerous hydrogen cylinders from the laboratory.
Increases the accuracy of analyses and reduces the cleaning requirement of the detector.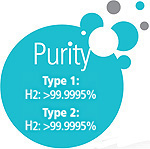 Features
High level of operator safety
Unique 9 stage, fail safe, explosion protection system.
Automatic internal/external H2 leak detection.
Patented electronically controlled gas/water separator.
H2 Sensor option for carrier gas use.
Excellent user interface
LCD touch screen showing in real time H2 pressure, H2 flow rate, desiccant cartridge saturation %, water quality, water level and status of the system with alarms and auto diagnostics.
High quality PEM technology
Continuous monitoring of vital parameters.
Unique PEM cell construction and water quality management ensure reliability and longevity of the cell.
2 years cell warranty.
Unique features
Auto refill water tank is standard for most of the range.
Remote PC monitoring in standard via RS232 or RS485 to interface the unit with PC software.
Capable of working in parallel mode.
{ IATT Turnkey Projects provide a ready to use system with minimum of disruption