Zero Air Generators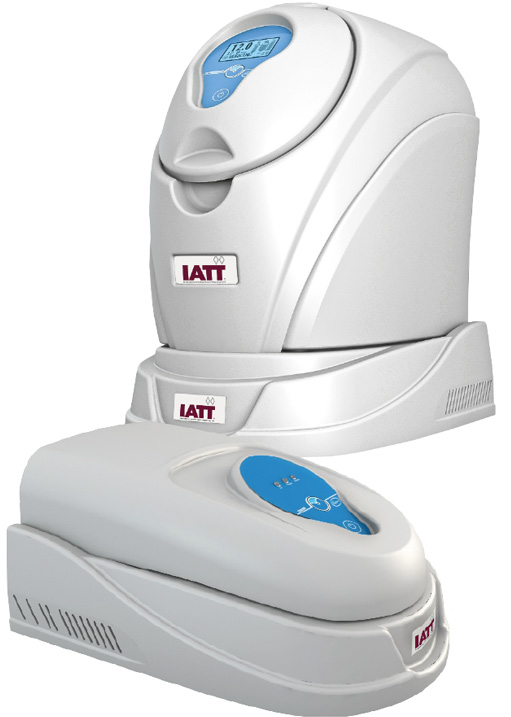 Applications: GC-FID, FPD, NPD / THA / Gas Sensing
AiroGen® Zero Air Generators from IATT produce dry and hydrocarbon-free (HC) air < 0.05 ppm, using a heated catalytic technology from a supply of clean, dry compressed air. The generator can be used individually or coupled to any one of the Modular Hydrogen Generators to form an all-in-one FID gas station solution.
Benefits
Better detector performance
The reduction of hydrocarbons, including methane to < 0.05 ppm decreases the background noise level and gives much better baseline stability, considerably increasing detector sensitivity, ensuring precise analytical results.
Increased laboratory efficiency
A constant, uninterrupted gas supply of guaranteed purity eliminates interruptions of analyses to change cylinders and reduces the amount of instrument re-calibration required.
Improved safety
Zero air produced at low pressure and ambient temperature removes the need for high pressure cylinders.
Simple installation
Zero Air generators can be installed in the laboratory, on or under a bench - eliminating the need for long gas lines from cylinders stored elsewhere. They are stackable with the range of Hydrogen Generators.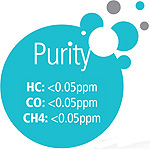 Features
High Performance Catalyst.
Compact, modular design - For easy coupling of Modular Hydrogen Generators to form a convenient stack.
Low maintenance – filters only need replacement once per year.
Greater baseline stability achieved.
{ Modular Design enables Zero Air and Nitrogen generator stackable combinations